DominoBot 2 was my take on re-creating my original DominoBot. After I had finished the original,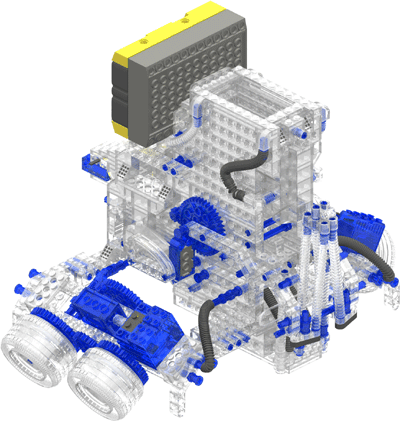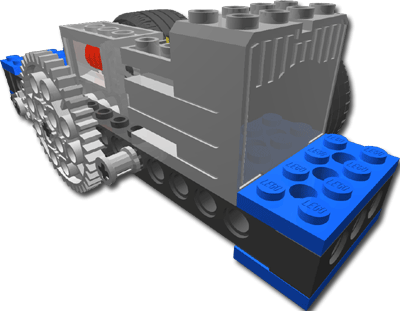 I found ways to make it more efficient and better at what the original did. I also did not have the limitations of the parts supplied with the RIS and UBS sets.
One of the parts that needed re-designing was the mechanism used to force domino's out of the chamber. The original tended to have difficulties at times. I devised a mechanism using rack plates (3 – 1×4's). It is driven by the same motor that moves the loader arm, but the method does not allow slip-up or misalignment. A touch sensor at the full-out and -in positions ensure that Dbot2 knows exactly when a domino has been pushed out and when the rack has reset.
Check out newer versions of DominoBot (NXT).