DominoBot 2
DominoBot 2 was my take on re-creating my original DominoBot. After I had finished the original,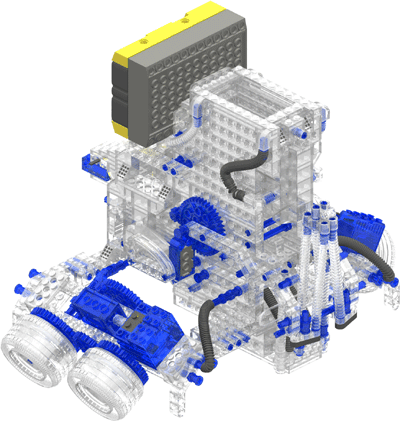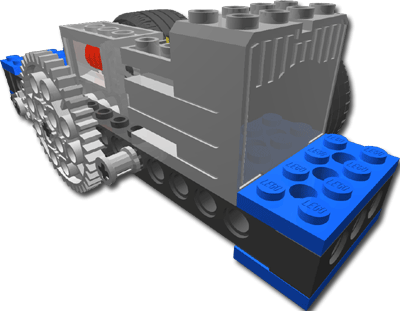 I found ways to make it more efficient and better at what the original did. I also did not have the limitations of the parts supplied with the RIS and UBS sets.
One of the parts that needed re-designing was the mechanism used to force domino's out of the chamber. The original tended to have difficulties at times. I devised a mechanism using rack plates (3 – 1×4's). It is driven by the same motor that moves the loader arm, but the method does not allow slip-up or misalignment. A touch sensor at the full-out and -in positions ensure that Dbot2 knows exactly when a domino has been pushed out and when the rack has reset.
Check out newer versions of DominoBot (NXT).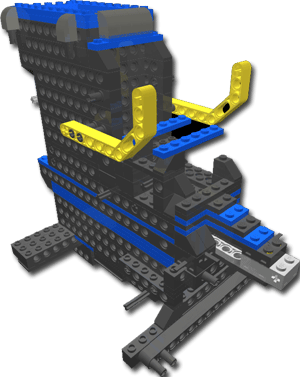 [ad name="GoogleAS728x90″]
I recently bought the 4094 Motor Movers set. The motor, worm drive and gear drive helped simplify the drive mechanism required to place the dominos. This picture shows the simplicity on how it hooks up to the system. The low motor gearing and worm drive allows for smooth and accurate domino placement.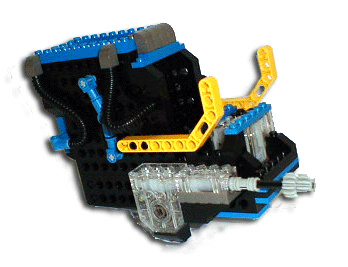 [ad name="GoogleAS728x90″]
Nothing has changed with the original loader arm from DominoBot. It was one of the hardest parts to get right. Its task is to ensure that each domino fell right into place and is held there while Dbot2 reloads for the next and moves forward. When raised, it also had to be built such that the ribbed hoses did not knock down the previous domino it just placed.
Rate This Post:





(No Ratings Yet)


Loading...