Welcome to my Blog.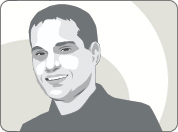 My name is Dave Astolfo, and, as you can see by the contents of this site I am a LEGO Robotics hobbyist (AFOL for some), electronics / gadget hacker and modder.   I recently decided to go the blog route as my original site (which was dedicated to my LEGO creations) began taking on non-LEGO projects.  I needed a mechanism where I could post instructions, pictures of the various projects I get into and categorize them easily allowing me to focus more time on doing projects and less time on crafting HTML pages and site content (using a text editor).
A bit about me:
Lego has been a part of my life since I was about 4 years old (mid 1970′s). My first sets were basic Lego System sets. It was not long before I jumped to the early Technic sets that were beginning to be produced. Being one of those kids who had to take everything apart to figure out how it worked, Technic seemed like a good fit.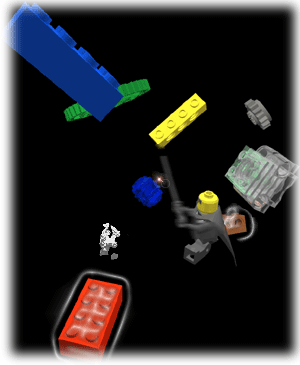 I remember sets such as the now classics 856, 853, 855, 8865.   All of which I don't seem to have the original parts for.

Like many others, I have gone through dark years where some of my Lego was sold, others were thrown out, and the rest stored and waited for me.
I remember when it happened… I caught wind of the LEGO Mindstorms RIS 1.0 set.  As soon as I found out, I ordered one and that was all I needed to get the old stuff back out.  I had wished for this sort of thing many years ago. Thinking back, I probably would have paid premium prices to get this set as it was one of those "money is no object" purchases.  Since then I have built up an inventory of over 50,000 pieces, including 3 NXT sets, numerous specialty pieces from my involvement as a MINDSTORMS MCP / MDP, 5 RCX's, 3 DDK's, 1 RDS, countless motors and sensors, and a whole slew of other technic pieces.
A few years ago, I was honoured to be selected to be one of 100 LEGO enthusiasts around to world to work with LEGO on the development and marketing of the LEGO Mindstorms NXT 1.0 product.  The initial group was called the LEGO Mindstorms Development Partners (MDP for short).  We worked under NDA with LEGO on ideas and the future of the NXT product and peripherals.  A year after this, I migrated to be a participant of the Mindstorms Community Partner (MCP) where I worked again with a team of LEGO enthusiasts on ideas, robots and some secret stuff as well!  Im still under NDA, so I cant tell you what we worked on – or else!  Anyway, it was an experience of a lifetime which I will remember always.  I am currently not involved in these programs, but am still actively involved in contributing to the community as well as having a few books under my belt and some potentials for the future.  Another focus for me is to see if my kids are interested in the hobby and supporting them along the way.
LEGO and electronics are not my only hobbies. I wish that there were enough hours in the day to do all the things that I like.  I still have some sport in me and, in the warm weather, I love to go thrashing through the roots in the local trails here on my Rocky Mountain ETSX 70. I have ridden as long as I can remember. Raced for a few years as well. I am also practiced in Martial Arts and currently hold a Black Belt in Shotokan Karate and, in the coming years, hope to move up the ranks with multiple degrees.
Oh, and of course I do find time to have a career.  It's tough, but I manage.  Currently, I am a Senior Business Analyst on the PRESTO Project (Greater Toronto and Hamilton Area). My role involved working with the stakeholder on implementation and rollout of the service within different jurisdictions.  Over the years, I have developed skills in a variety of areas such as Project Management, Business Analysis, Systems Analysis, Systems Administration, Sofware Development, Geographic Informations Systems, AVL Systems, Web Development and Software / Database design and development.  My specialties are business analysis, software design / architecture, database modelling / design, application development using MS SQL Server, IIS, ASP, JavaScript, ADO, .NET, XML etc. I have also had a great deal of experience doing various client-server environment support including Windows Server administration, all MS desktop operating systems, IIS, SQL Server administration, IP Networks, LAN, and a variety of other things.