About This Guy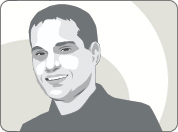 2018:  Years ago I had a lot to say about my hobby being specific to LEGO (Mindstorms / Technic).  Since then I've had a bit of a dry spell in the LEGO world as I delved into the Arduino / microcontroller world and all things IoT – which has consumed my imagination as I built weather / garage opener and many other "IoT things" for my house.  However, I still manage to slip the odd LEGO project in there.  Anyway, I am still blogging (is that even a thing anymore?) along documenting my projects as I go.   Of course I am also busy with my day job as  Senior Manager @ Metrolinx  (11 years there now!)  as well as coaching my son's soccer team and of course always finding time to hit the trails with my mountain bike.
Here's what I had to say in 2009:
As you can see by the contents of this site I am a LEGO Robotics hobbyist (AFOL for some), electronics / gadget hacker and modder.   LEGO and electronics have been a part of my life since I was very young.  At about age 4, like most kids, my first sets were basic Lego System sets. However, it was not long before I jumped to the early Technic sets that started coming out.  Being one of those kids who had to take everything apart to figure out how it worked, Technic seemed like a good fit.  The same was true for electronics.  On Sunday's, we would visit my grandparents, and my grandfather would often have an old piece of electronics equipment and tools waiting for me.  I think my first experience with a capacitor was chewing on it!  Good thing it didn't have a charge!  I learned much of what I know about electronics by osmosis through watching, breaking, and fixing – repeat.
Back to LEGO – I remember sets such as the now classics 856, 853, 855, 8865.   All of which I don't seem to have the original parts for :-(. Like other AFOLs, I had my LEGO dark years where some of my LEGO was sold, some thrown out or given away, and the rest stored.  Fast forward to my early 30's.  I caught wind that LEGO was developing a robotics-like set (LEGO Mindstorms RIS).  Around that time I had also been building small simple electronics projects but these were limited to flashing LEDs, 555 timer circuits etc.  I would often read and hear about these "microcontrollers" and the wonders of what they do for everyday consumer electronics.  This was at a time when Arduino was not out and the only reference I had was what was hidden beneath the black blobs on circuit boards of toys and other devices.  I challenged myself to figure out what these microcontrollers could do and how to use them.  Realizing that the Mindstorms would offer a combination of microcontroller and LEGO, it was a no brainer – out came the credit card…  Currently, my LEGO inventory is mostly Mindstorms and Technic based and is well over 50000 parts.  I think I have about 5 NXT's alone.
After becoming involved with the RIS, I was honoured to be selected to be one of 100 LEGO AFOLs from 10000 applicants around to world to work with LEGO on the development and marketing of the LEGO Mindstorms NXT product.  We were called the LEGO Mindstorms Development Partners (MDP), and worked under Area 51 like NDA's  (super stealth top secret I tell you!) with LEGO on ideas and the future of the NXT product and its' peripherals.  I was also a Mindstorms Community Partner (MCP) where I worked with a team of LEGO AFOLs on ideas, robots and some secret stuff as well!  It was an experience of a lifetime which I will not forget.  I am currently not involved in these programs, but am still actively involved in contributing to the community as well as having a few books under my belt.
LEGO and electronics are not my only hobbies. I wish that there were enough hours in the day to do all the things that I like.  I still have some sport in me and, in the warm weather, I love to go thrashing through the roots in the local trails here on my Specialized Epic FSR. I have ridden as long as I can remember.  Raced for a few years as well.  I am also practiced in Martial Arts and currently hold a Black Belt in Shotokan Karate.
Oh, and of course I do find time to have a career.  It's tough, but I manage.  Currently, I work for PRESTO (Metrolinx) and we put advanced fare systems in place for the GTHA and other surrounding areas.  My primary role is Project Manager / Lead on a number of initiatives relates to installation, deployment and commissioning of our equipment into new client sites.  Currently (2014), we are working on rolling out PRESTO to TTC.