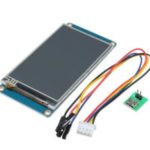 I'll start this by stating that I don't work for iTead, and nor am I getting any sort of kickbacks…   I just really like this TFT LCD.  I stumbled upon the Nextion (which is a slick easy-to-use TFT LCD with a HMI editor) when they had their first crowdfunding campaign a year or so ago.   I ignored it as there was not a lot of documentation, and frankly, I really didn't understand the...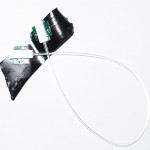 I'd say that LEDs have  been one of the fastest spreading new technologies in the last 10 years.   Consider now that most cars are being manufactured with LED lighting for all the turn/marker/brake/DRL lights.  They have even made an impact with home lighting – even though people are being gouged with inflated pricing (IMHO) from places like Home Depot, Rona, Lowes  This will change as LEDs become mainstream… Just wish I had...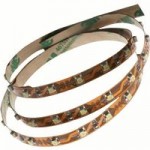 Lately, I've been toying around with different LED strips for my projects.   I've had the chance to use a variety of LED strips (both RGB, and single colour types).  They come in many flavours – water proof, 3m-backed, silcone encased, sealed, non-sealed, exposed etc.   All have their advantages / disadvantages.