LEGO X50/X50v Cradle
I am an AFOL (Adult Fan of Lego) and specialize in building and programming Lego robots (look at the rest of this site for more of my robots).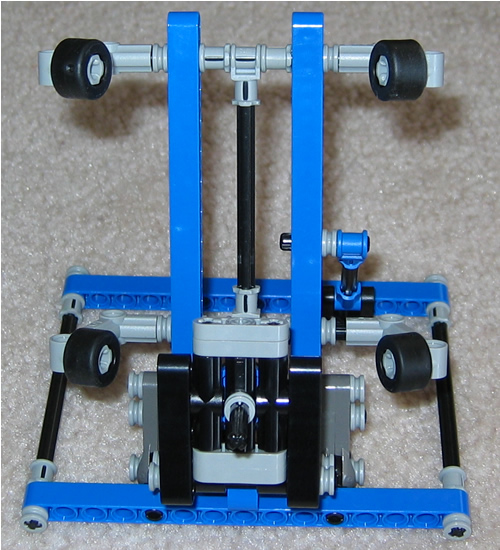 I use (or play) with Lego Technic / Mindstorms for the most part. I got an idea to see what I could come up with for a cradle for my Axim. Below is my first run at a Lego Dell Axim X50 / X50v cradle. It also has an add-on joystick for making use of the D-pad easier when playing games.
Details:
Modular – its Lego of course.
Strong – using "studless technology", the unit is strong and holds the Axim secure. Note – (Lego pureists cover their ears) – you can use Krazy glue to make this thing solid as a rock!
Adjustable – can set the angle using 8 level settings.
Cool – if you are gadget guy like me, this is cool. Yeah its Lego, but so what. Its different!
See below for pics. If there is any interest in one of these, drop me a line. I may consider making more… Will also be looking into making a module for this unit to fit in my car as well.
[ad name="GoogleAS728x90″]
Front view of the cradle with D-pad joystick mounted.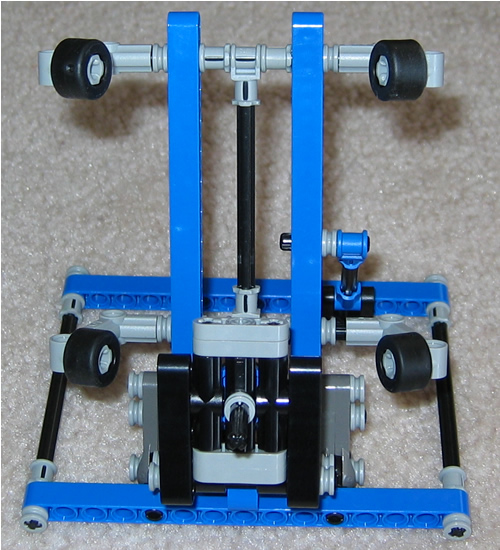 Side view from top. Shows rubber mounting pads.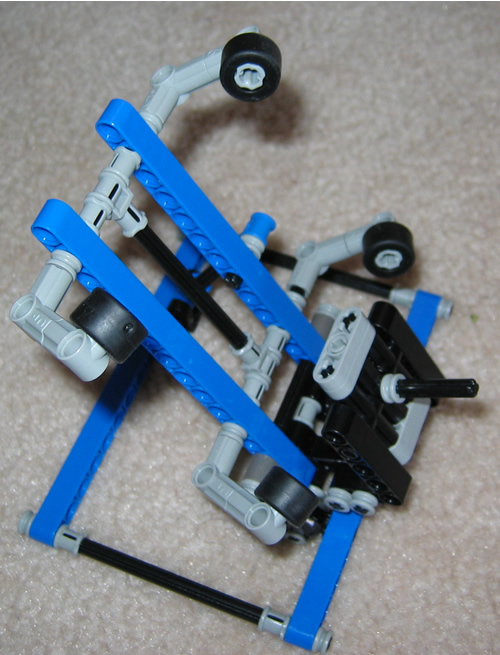 Front view with Axim mounted.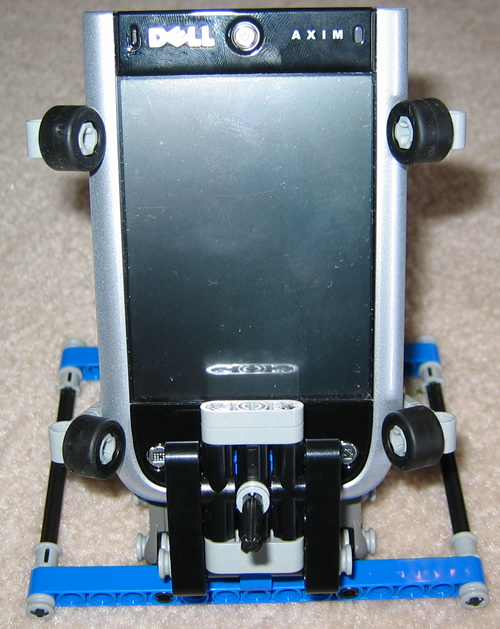 [ad name="GoogleAS728x90″]
Front view with Axim mounted and joystick removed.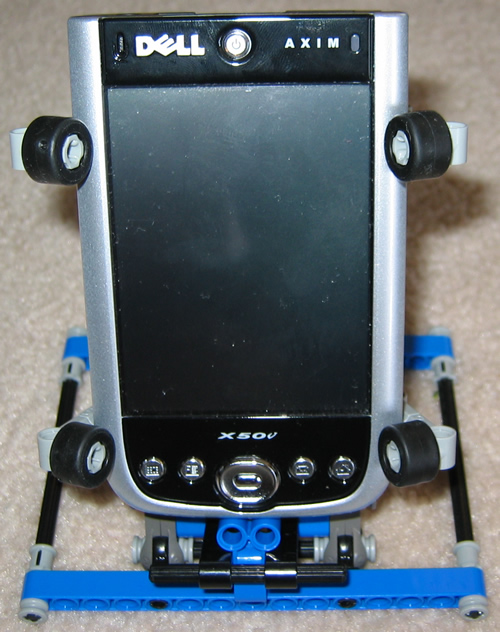 Side view with Axim mounted and joystick removed.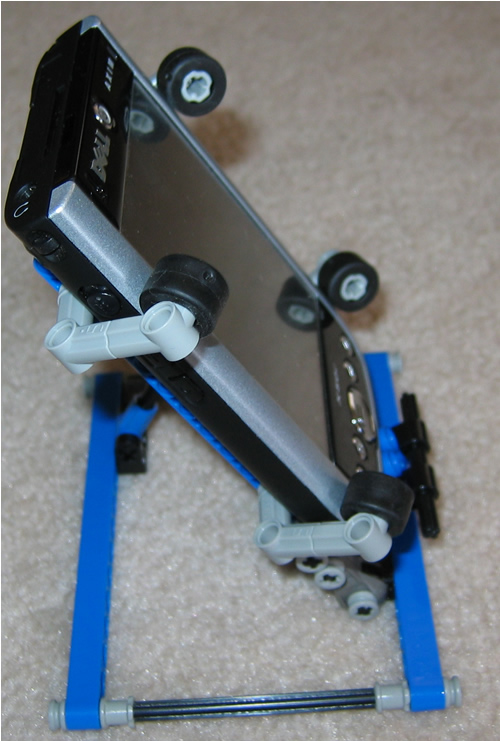 Rear view showing the adjustable set pin (for lack of better words). To change the angle, simply pull the pin, change the angle (has friction click pegs), and re-insert the lock pin.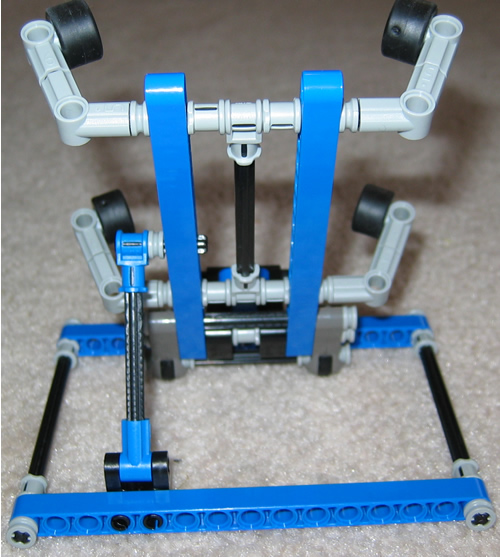 Rate This Post:





(2 votes, average: 5.00 out of 5)


Loading...