Mazda Miata ND2 ODBII Info on 2.1″ IPS Display Mounted in Custom Printed Air Vent
Tag along on my journey of creating a controller for my Neolumn8 and ODBII info display. I'll b e modding a LilyGo T-RGB 2.1″ IPS display into a custom-3D printed air vent. I'll be doing a series of videos as I model and print the vent + mounting components, build and program the display and features, then install and fit in the Miata. Be sure to subscribe here and on my YouTube channel (below) to get notified.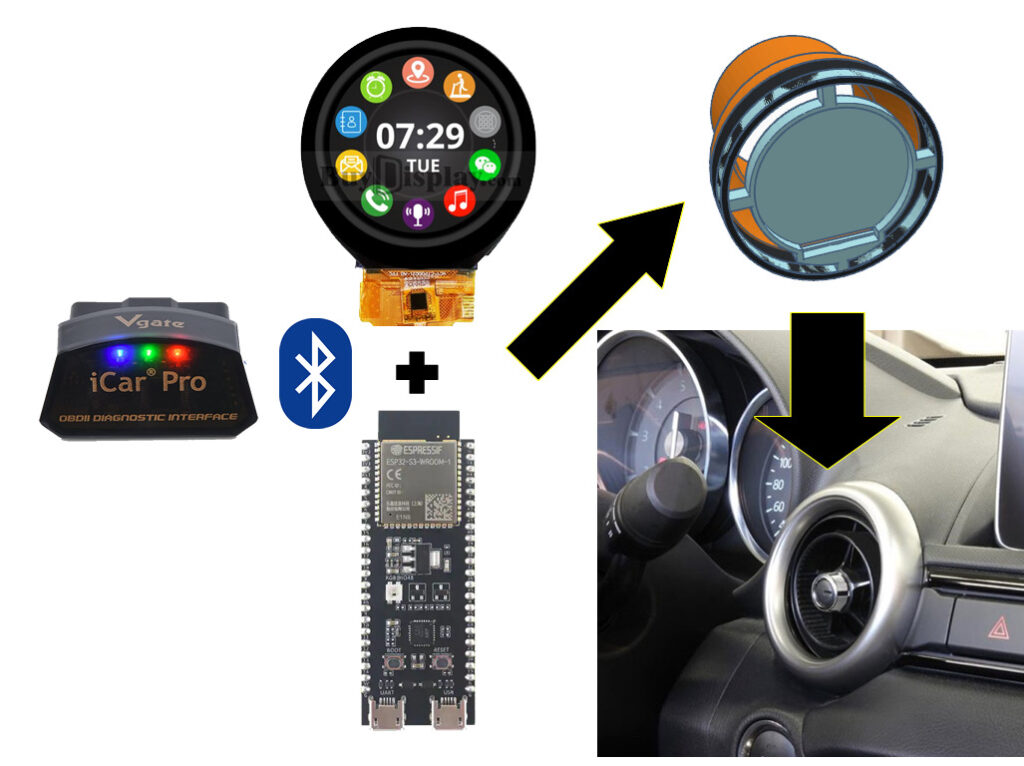 From a parts perspective, this is a relatively simple build. We have a plug-and-play ODBII reader, a microcontroller that needs only power (communicates to the reader via WiFi), an IPS display and a 3D printed vent system. The heavy lifting is in getting working with a relatively new display integration to an ESP32S3 and libraries that are not yet mature. Things like image animation, touch gesture control, HMI changes, integration with both the ODBII WiFi reader as well as my Neolumn8 rear controller via ESP-NOW
I'll post new videos and updates here as this project progresses. Subscribe to my YouTube channel to get updates.
Part 3: A Slight Change in Direction!
Part 2: The Screen Arriveth!
Part 1: Intro and Modelling the Air Vent and Parts
BOM:
VGate iCar Pro: (make sure you get the Bluetooth WiFi version)
More to follow..
3D printed air vent and mounting parts